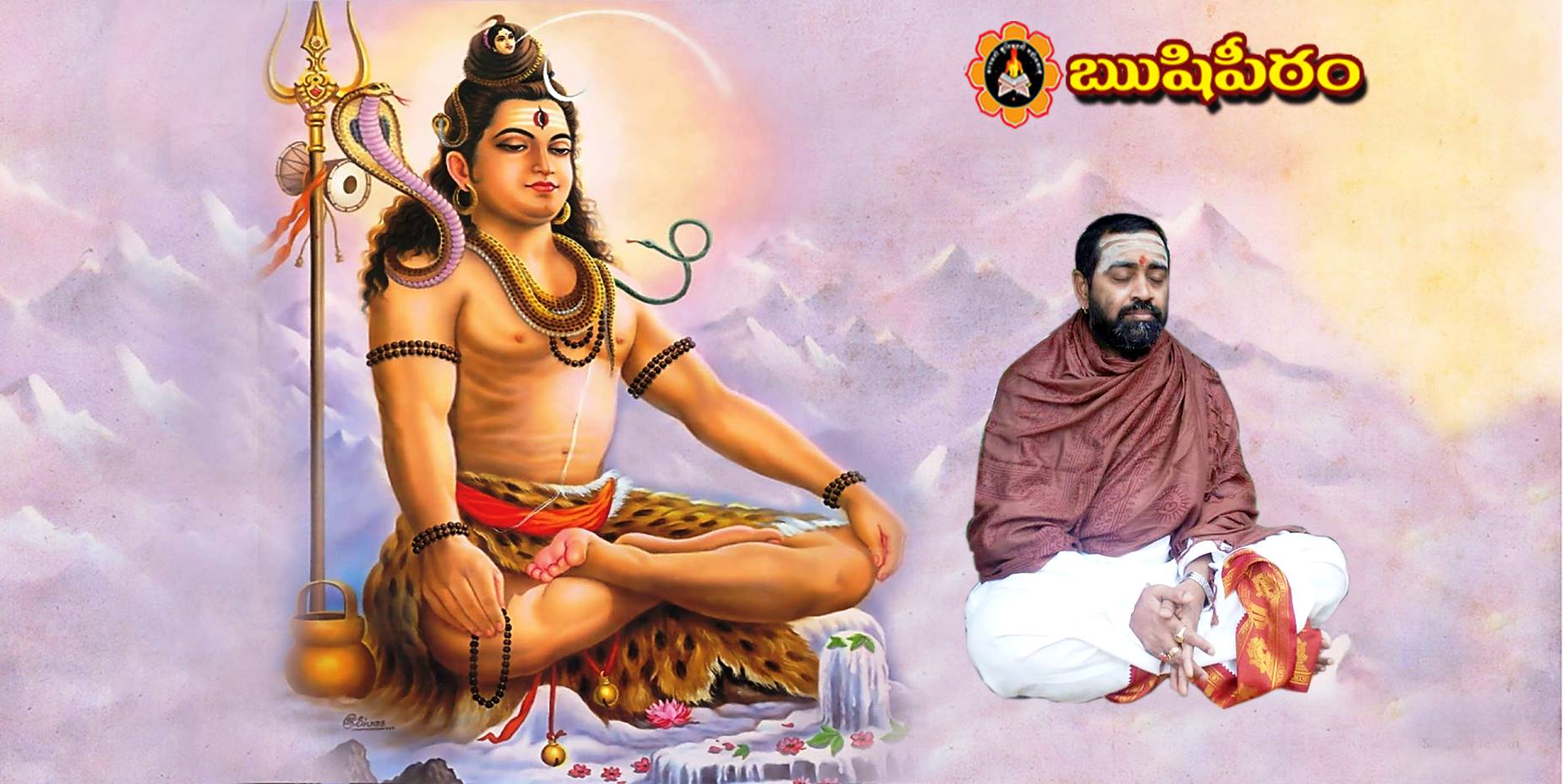 Access to your e-magazine subscription and read Rushipeetham magazine online or download.
Details regarding Rushipeetham programs, activities and donation opportunities.
ANNOUNCEMENT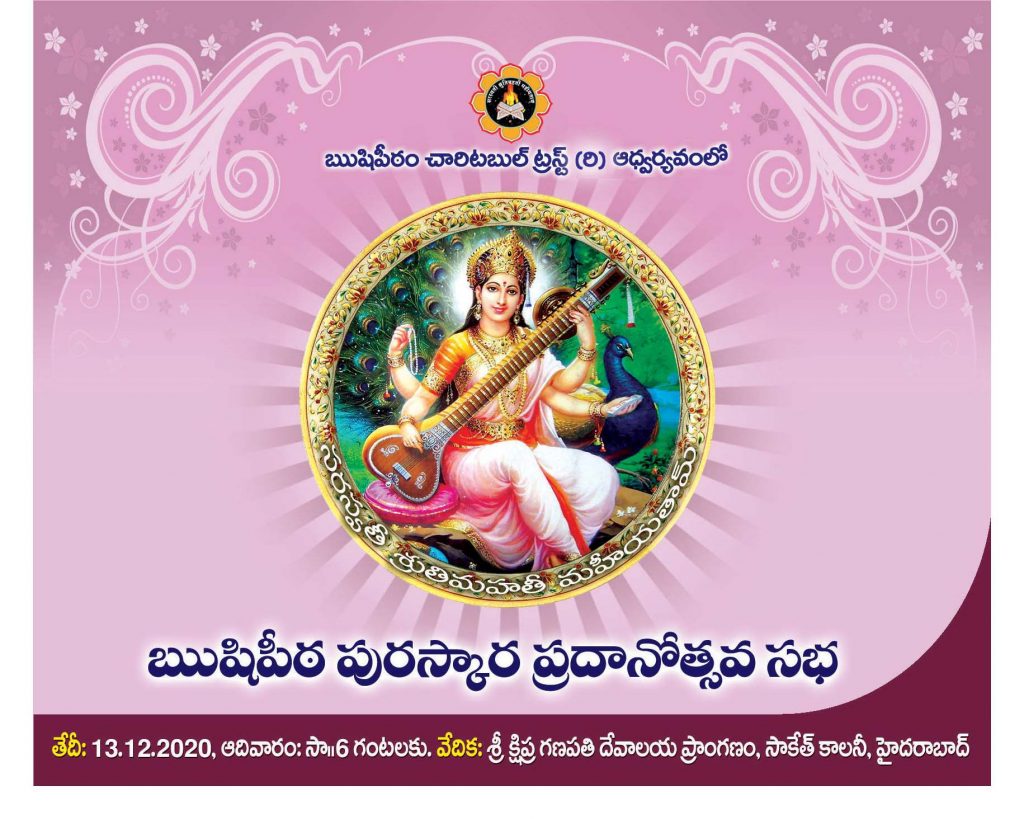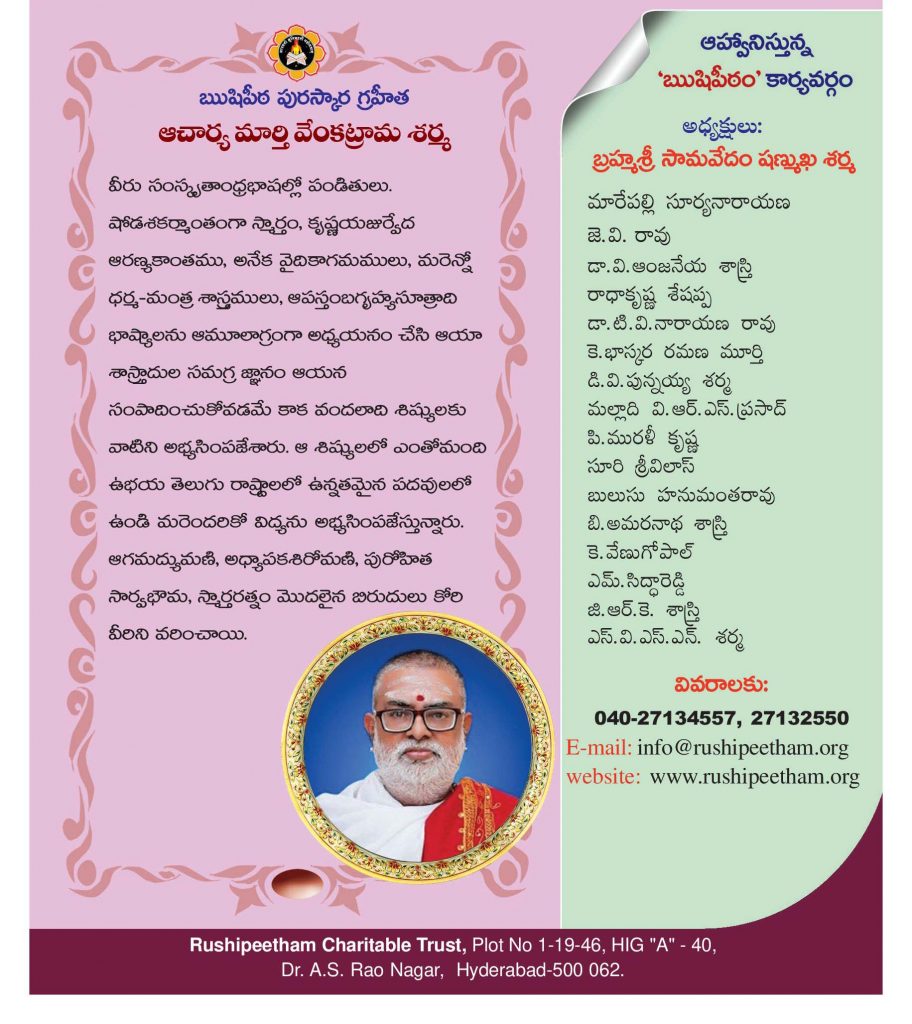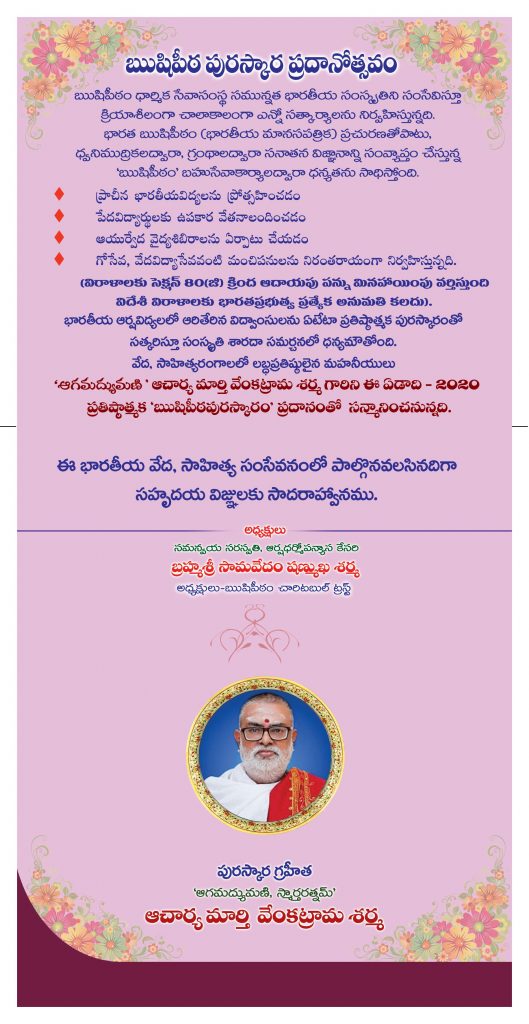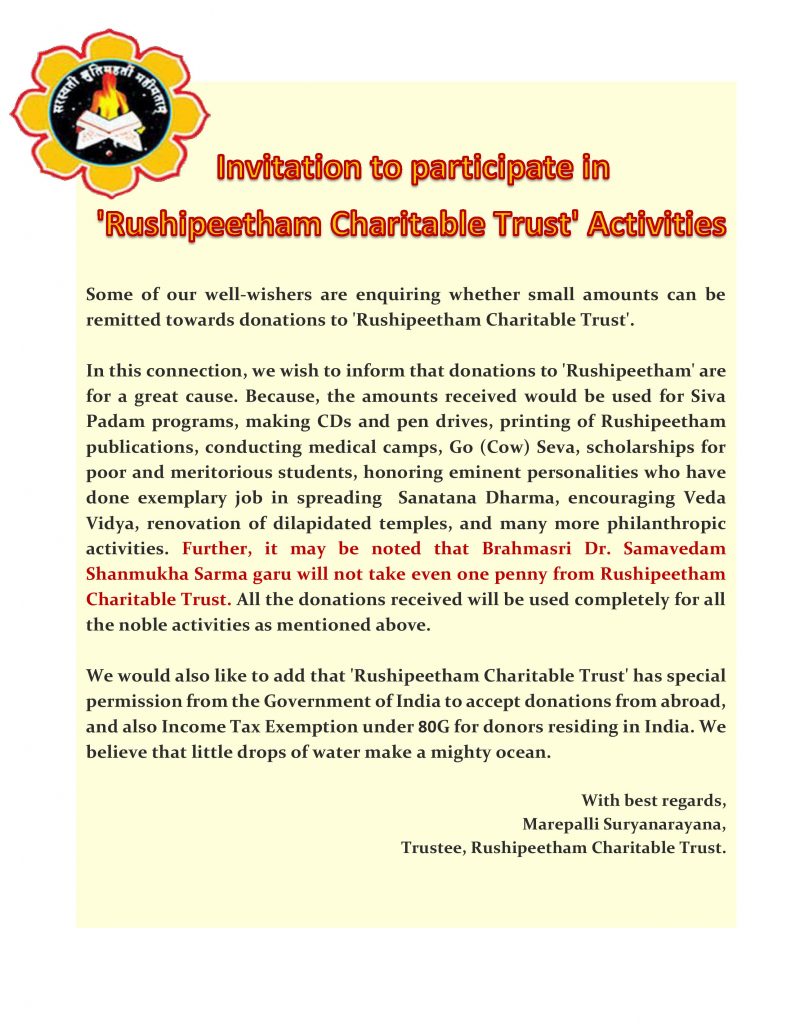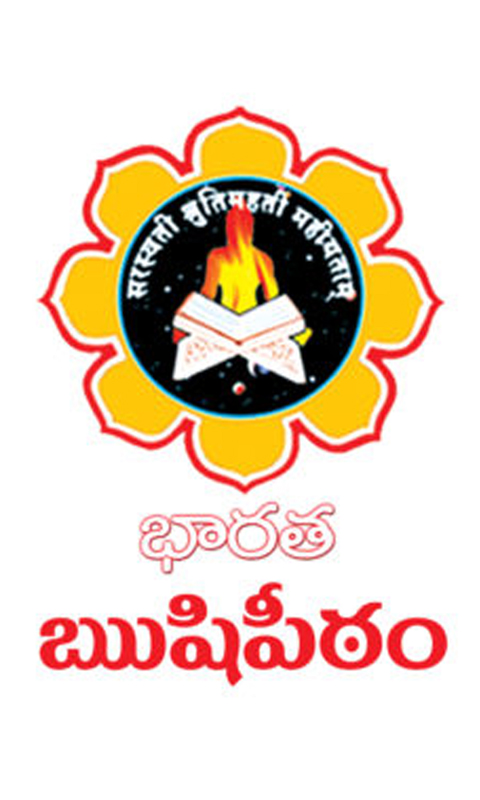 Rushipeetham Charitable Trust
Rushipeetham Charitable Trust, established to preserving Indian classical Arsadharma, is headed by the Parameswara himself. Rushipeetham acts as a supporting platform for preserving Vedic Culture and promoting Vedic scholars and sahitivettas. Working with Chittasuddhi (purity of cause) and satsankalpam (good cause), Rushipeetham is committed to upholding Indian dharmika values and traditions. All sections of our society are part of this effort, not just the erudite, as all humanity can benefit from our efforts to build a better society.
Know More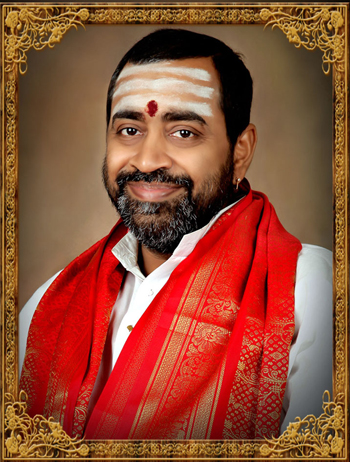 Bramhasri Saamavedam Shanmukha Sarma
Brahma Sree Samavedam SHANMUKHA Sarma garu is a profound speaker and blessed with wonderful oratory skills on our Sastras , Puranas, Itihasas and Vedas. Sree Samavedam garu started his spiritual journey in his childhood with the aim of protecting the Veda Parampara and also sharing the wealth of knowledge that was gifted to us by our ancient sages and "Rushis". Sri Samavedam's part in protecting the the Veda parampara includes his Discourses, literature in different ways, Dance Ballets, Lyrics and many more. Some of his discourses includes – Siva Puranam, RudhraBhashyam, Siva Leela Vilasam, Sree Krishna Tathvam, Narayaneeyam, Lalitha Sahasra Nama Vybhavam, Sri Vishnu Sahasra Nama Stotra Bhasyamu, Soundharya Lahari and Bhagavatha Sapthaham and the list goes on. His first lecture on "Agni" at the Sivaramakrishna Kshetram in Vijayawada laid the foundation for the endeavor and after that he never looked back. He won many accolades and won many followers during his journey.
Visit Saamavedam.org
Guruvu Gari Pravachanamson TV Channels
"Sri Rama Karnamrutham" at 5.45Am daily
"Govindam Paramanandam" at 9.30Pm
"Sri Venkateswara Mahatyam" at 9.00 PM Monday to Saturday
"Bhaja Govindam" at 8.30Pm
"SunderaKanda" at 8.30Pm Daily
"Siva Tatvam"at 6.30Pm Daily
"MahaBharatham lo Siva Mahima" Daily 10.00Am, Repeat 8.00Pm.
"Aditya Hrudayam" at 6.30Am Daily
"Sivamahimna Stuthi" at 8.00 Am Daily
"SriMad Ramayanamu"at 7.30Am Daily
Sivapadam
Sivapadam kirtanaas were released to the public in the form of books, programs, cassettes and CDs. Many organizations and individuals have selected songs from Sivapadam and presented them as Sivapadam Dance Ballets, Sivapadam concerts with various famous artists adding their own sense of devotion and creativity to the process. This Sivapdam keerthanas were released by some commercial companies as their CDs as well as Cassettes. In order to increase the awareness of these beautiful hyms to Lord Siva, Rushipeetham has come forward and released them in various audio formats. A few of these are available on our Publications website rushipeetham.com
Buy Sivapadam Albums